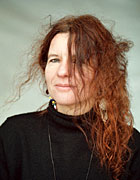 Biggi Vinkeloe (saxophone & flute)
Born in Germany. Studied and lived in France from 1974 to 1988. Since then lives and works in Sweden. Supported by the Swedish Council for Cultural Affairs for certain projects. Grants: City of Kungälv 1995, Bohus Landstinget 1997, Swedish Council for Cultural Affairs 1995, 1998 and 2003. Artist in Residence at the Headlands Center for the Arts in San Francisco spring 2001.
Biggi Vinkeloe has worked mostly with her own trio. The bass players in her trio have been Barre Phillips, Georg Wolf, Peter Friis Nielsen and Peter Kowald. The drummer is Peeter Uuskyla.
She has recorded 17 albums and released six albums under her name and made numerous radio productions. She has toured in many European countries and performed at festivals such as the Victoria Jazz Festival, the Du Maurier Jazz Festival Vancouver, Taktlos in Switzerland, Kerava Jazzfestival, Finland; Vandoeuvre Jazz Festival, France; Gothenburg Jazzfestival and Umeå Jazzfestival, Sweden; Greifswald Jazz Festival, Germany.
Concerts and recordings with Cecil Taylor, Barre Phillips, Peeter Uuskyla, Peter Kowald, Peter Friis Nielsen, Perry Robinson, Miya Masaoka, Wayne Lopes, Ken Filiano, Steve Swell, Filippo Monico, Don Robinson, Gino Robair, Phil Marks, Paul Obermayer, Rex Casswell, Lisle Ellis, Alex Cline, Lotte Anker, Chris Brown, Mary Oliver among others.
Major projects: "European Echoes" at Gothenburg's Röda Sten since1996 and "Over the Ocean" in October 2000: these entailed creating performances, happenings, concerts, installations, with sounds, colours, movements, light, together with painters, musicians, dancers and artists from different countries. Building up an European network with people working with contemporary art and music (e=mad, European music, art, dance).
Multimedia performances in Italy, Denmark, Sweden, Germany, Finland, Netherlands with visual artists Ebbe Pettersson and Andrew Cowie, and dancerss/choreografers Tommi Kitti and Katie Duck.
Collaboration with musicians from the "new music" field: Marie Wärme, accordion and Eva Bruun Hansen, voice, compositions & improvisations.
Concerts in USA and Europe and three albums with heavy metal bassplayer Magnus Rosén.
Since 2001, she works in duo with drummer Donald Robinson. Together they have performed in California, England, Sweden and Denmark. With bass player Lisle Ellis they have founded REV.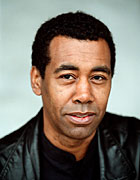 Donald Robinson (drums)
Described as a 'percussive dervish' (Coda) Donald Robinson is a technical master of the drums. He is a stalwart of the of San Francisco bay area avant-garde jazz scene, playing and recording with many of the area's improvisational players, from saxophonists John Tchicai, Marco Eneidi and Larry Ochs to koto player Miya Masaoka and pianist Matthew Goodheart, and with prominent visitors like Cecil Taylor, Wadada Leo Smith, George Lewis, trumpeter Raphe Malik and Canadian pianist Paul Plimley. Much of this work has featured the combination of Robinson and bassist Lisle Ellis as rythm section: 'the best bass-drums tag team on the scene' (Jazz Times). His longest musical association, dating from the 1970's, was with the late tenor saxophonist Glenn Spearman.
Born in Boston, Massachusetts in 1953, Robinson first studied classical percussion at the New England Conservatory. During the early 1970's he served his musical apprenticeship in the jazz world of Paris, studying with Kenny Clarke and playing with Alan Silva, Anthony Braxton, Oliver Lake and Bobby Few among many others. He first played with Spearman as a duet partner during this period in Paris, an association which continued through various configurations and many recordings until the saxophonist's death in 1998. Based on their association in the Glenn Spearman Double Trio, Robinson, Ochs and Ellis formed 'What We Live' in 1994.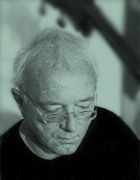 Lisle Ellis (bass)
Lisle Ellis has been an active performer on acoustic bass, and a composer, conductor, curator and director of orchestras, and small ensembles for more than twenty-five years. The force and beauty of his art, both visual and musical, is apparent in all that he creates. Ellis began playing bass in 1963, and in 1973,he enrolled in the music Department at Douglas College, Vancouver, where he studied with Milan Hurt of the Vancouver Symphony Orchestra.
From 1975-1979, Ellis studied in New York at the renowned Creative Music Studio (CMS) with many of the luminaries of creative music. The most developmentally influential of these musicians was Cecil Taylor. Since that time, Ellis has worked with many players associated with Taylor including Andrew Cyrille, Raphe Malik, as well as the late Jimmy Lyons and Glenn Spearman.
While living in Canada, he founded the New Orchestra Workshop (NOW) in 1978 and the Association des Musiciems Improvisaterus de Montreal in 1991. He has lectured at numerous Universities and has served as artistic director/curator form many festivals in Canada and America.
Ellis has toured and performed worldwide with many if not all of the luminaries of creative music: Paul Bley, Alvin Curran, Marilyn Crispell, Myra Melford, and Paul Plimley. He has also collaborated extensively with dancers, actors, and artists from Europe, Canada, and America.
Ellis has recorded extensively. He is featured on at least 40 CD's. He began winning awards and commissions in 1978, and in 1991 he was the first musician honored in Canada as a recipient of the Freddie Stone Award, which is presented annually to a musician who has shown innovation and integrity in their field.
The current direction of his music is highly experimental integrating the bass with electronics. Presently he divides his time between San Diego and San Francisco.